Disinfectant
Spray disinfectant and deodorant for gloves, helmets, waterproof feet...
A MUST HAVE!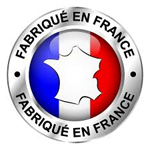 Disinfectant Spray and deodorizer that eliminates the bacteria and fungi in the gloves, helmets, protecting feet and any other protections, such as shared or not by the students...while maintaining its function as a deodorant for long-lasting effect.
Quantity : 405 ml.
Needless to say that hygiene is a necessary component in the practice of combat sports. And what about the material shared or not by the students, as the mittens of combat, helmets, protect feet and other waterproof tibia through the sandals or zoris, and the inside of the bag, the pao, shields, bullets and balls, manipulated by the children on the ground constantly, etc...?
This product is the answer simply to this problem.