Take Away: Cross Ball
Ball inflatable with 6 branches numbered

In the field of balls for special CROSS BALL has the particularity of being composed of 6 branches numbered and different colors.
If this material fun allows in a first time to develop the memory numbers and colors, it is also effective in situations of type games beret, for example. Allowing the teacher to vary its situations for a young audience to the diversity of situations is an educational component essential.
Diameter: 27 cm - length of branches: 10 cm - PVC very resistant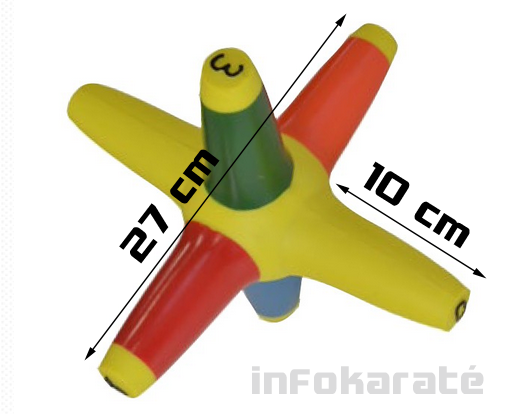 *Sold inflated (Adjustment by valve type ball).