Elastic loop
Elastic 3 metres, forming a loop between 2 partners to introduce deadlocks, and the assaults on conventional for beginners.

Sold by the unit
Dedicated to early learning techniques, the objective that allows you to develop this small material is especially reactive in terms of learning of the 1st techniques of blocking. It reveals, moreover, equally reactive during the initiation to the onslaught conventional for children and beginners (The work of blocking with the elastic loops is not limited to a job on the spot - in addition, there are a number of variant, for example, to highlight the work of the Hikité and others). These educational issues are extensively demonstrated in the Flight.2 of the DVD "The way teaching" : more information.
FEATURES : Sold by the unit, these elastic bands of 0.8 cm width and 2.5 metres long, form a loop to pass for example under the arms or on the hips between 2 partners (Or holding a hand to one and belted the waist to the other, etc.). To standards NF and not recommended for children under 3 years of age, the elastic loops that we propose have been selected for their effect to be non-irritating to the skin (under the effect of friction on the handles of the children during the working techniques of blocking).
Varied colors and contrasting.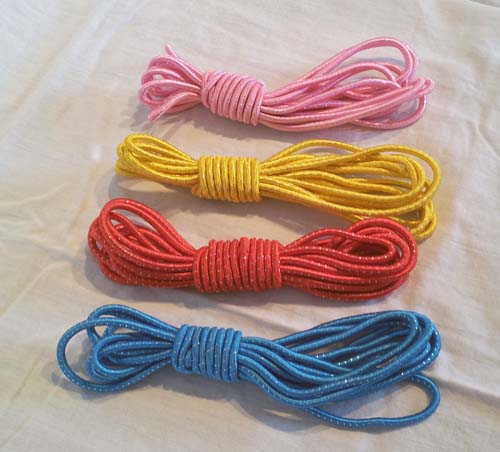 * Sold by the unit