Circuit teaching N°2
TOP SALES - training Kit 42 elements : 10 Cones, multi-function 10 milestones of 1m, 20 hoops dishes of 35 cm and 60 cm, 2 foam Balls PU.

"Just a quick message to you to confirm that we have received the material this morning and he is super and very good quality, we are delighted and we thank you. Please do not hesitate to let us know if during the year, you have new features which may suit our concept. We will not hesitate, of course, to advertise to other centers that have the same concept that we - Ms. hamza (RC FITNESS / SAINT GEORGES DE MONTAIGU)
CIRCUIT PEDAGOGIQUE N°2
This set of small devices is a configuration that is improved in terms of shaping teaching in the field of animation and teaching karate and combat sports. It is one of our education channels sales. The proposed rates represent an excellent compromise quality/price. Our educational products, at the same, are 20% to 25% less expensive than the rates seen in the large brands and the specialty stores on the Internet.
This kit includes the following items :
| | | | | | |
| --- | --- | --- | --- | --- | --- |
| Cones with notches | Milestones of 1 m | Hoops dishes of 35 cm | Hoops dishes of 60 cm | Balls PU foam | Total elements |
| 10 | 10 | 10 | 10 | 2 | 42 |
> 10 CONES MULTIFUNCTION HAS NOTCHES
Set of 10 cones multifunction 12 holes - Height 38 cm - (Mix colors)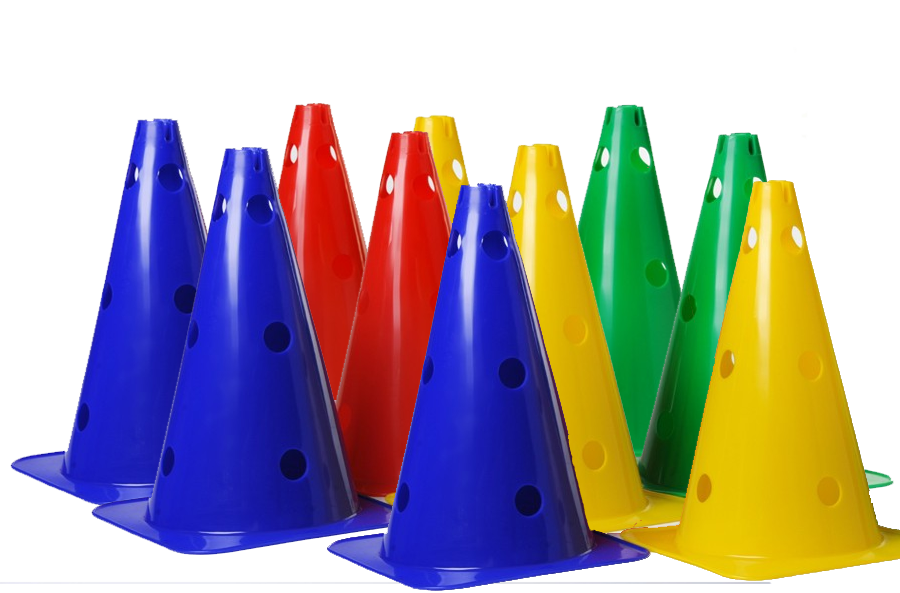 Designed to fix our hoops dishes and our milestones, it is interesting to note that they won't sink completely into the cones, thus offering the possibility of moving simultaneously other milestones in the side holes. This feature allows parallel use milestones shorter since the height that will reach the top of the milestone will be the size + the cone height, or 140 cm approximately. (Put on a glove fight in the milestone allows to obtain a target/marker height-conventional).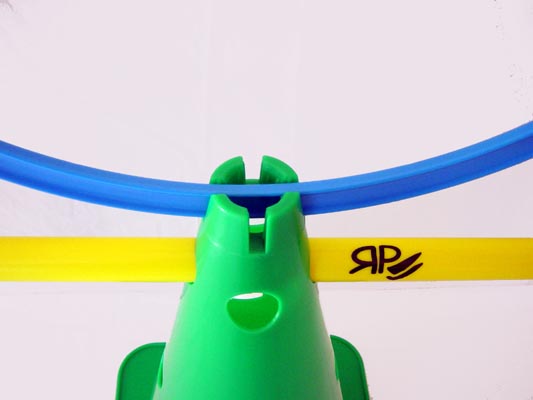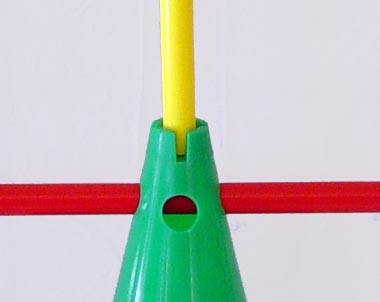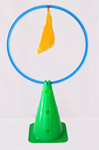 Assorted colors / Quantity : 10

> 10 MILESTONES OF 100 cm
Rigid (PVC) and end caps-round (caps), these milestones with a length of 1 meter once nested on the top of the cones above can reach a height of 140 cm and can be used to support targets or benchmarks of shares. Nested in the side holes of the cones, they are used in the development of course motor skills to type "Hurdles" to cross (above or below) or markers of induction for the techniques of kicking, for example.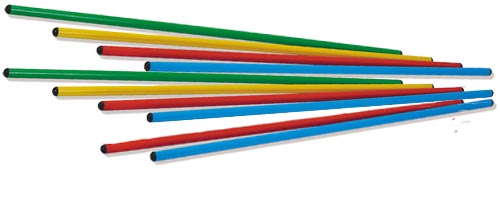 Assorted colors / Quantity : 10

> 10 HOOPS DISHES (Diameter 35 cm)
The rounded edges (secure), these hoops dishes of a small diameter (35 cm) are excellent teaching tools for the establishment of routes of travel that are suitable for children, or for course fast coordination among the greatest. Placed flat on the tatami (Route engine) or enboîtés in the cones above (induction of technical movement / cue actions), they are both flexible to bend under the effect of weight and rigid not break.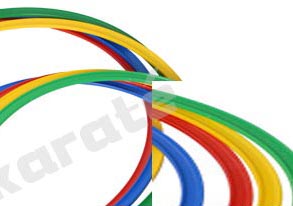 Assorted colors (Mix colors) / Quantity : 10

> 10 HOOPS DISHES (Diameter 60 cm)
The rounded edges (secure), these hoops dishes with a diameter of 60 cm are standard in the field of hoops. Suitable for any type of route (coordination/move, target) : placed flat on the mat or in the air gap of 2 carpets (Route engine) or enboîtés in cones (induction of technical movement / cues to action), they are both flexible to bend under the effect of weight and rigid not break. -> See an example of use : Click here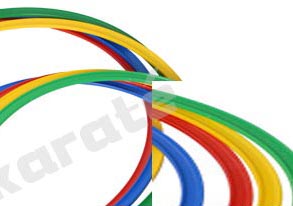 Assorted colors (Mix colors) / Quantity : 10

+ 2 BALLS OF 100% SOFT FOAM
Balloons foam polyurethane ensuring a flexibility and an excellent touch. Ultra light and without noise, these balloons ensure total safety during the games of the opposition which you will be able to enjoy your young students (and less young).
Diameter : 175 mm (Best compromise in term of size for children)
Yellow Color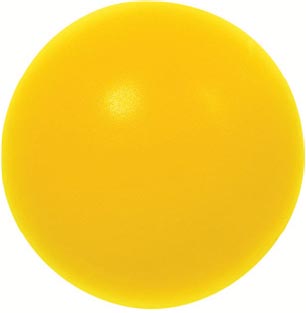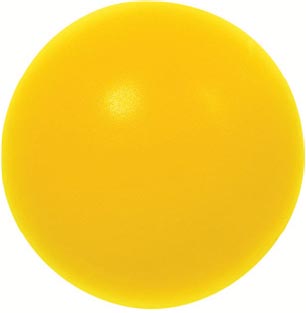 "I've really adopted the balloons of the shop infokaraté! they are of medium size which allows a better grip than the balloons foam classic, they are very solid( no pieces that stand out despite the extensive use in several of my classes), and not too hard either so no injury even launched at full speed. Quality therefore!" - Tillyda (Olympia Karate Club - Le Havre) Comments collected in the forum Infokaraté : Click here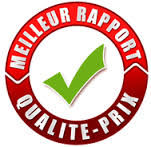 ---
INFORMATION DELIVERY
This product is shipped by carrier DPD France
The delivery time of the CARRIER (DPD France) do not exceed the 48/72 hours (Time found), once the order is shipped.
For other destinations (Europe) : delivery times depend on the distance. Usually 4 working days.
If you are absent at the time of delivery ?
In case of absence of your share at the time of the passage of the delivery, leave in your mailbox a transit advice note.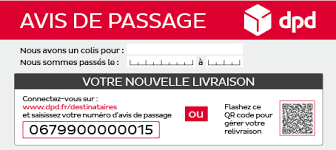 This notification is very flexible since it invites you to log on the website of the CARRIER ( www.dpd.fr to choose the delivery option that suits you. 4 possibilities are available to you :
Delivery to new address of initial delivery to the date of your choice (Does not deliver on Saturday),
Delivery to a new address and the date of your choice,
Delivery to a neighbour, caretaker or person of trust to the date of your choice,
Withdrawal of the parcels in the center of the yard DPD France the closest.
It is important to communicate us your phone number at the time of the creation of your customer account so that we can pass to the driver to warn you of his 1st (Monday to Friday) or simply agree with you to a new passage.
In case of need, please do not hesitate to contact us :
- 06 29 07 19 69 Monday to Friday from 9am to 18pm
- or by E-mail : contact@infokarate.fr