Circuit teaching N°3
Kit 16 elements multiply according to your needs : 4 cones multi-function + 4 milestone 1-m + 8 hoops dishes (4 of 60 cm and 4 to 35 cm).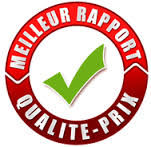 CIRCUIT PEDAGOGIQUE 3
This educational KIT is configurable according to your needs. It is offered from a lot of the basis consists of 16 elements, including : 4 cones multifunction slots + 4 milestones of 1m + 8 hoops dishes (4 of 60 cm diameter and 4 to 35 cm in diameter).
By increasing the base quantity in the "add to cart", configure at will the volume of this KIT.
| | | | | | |
| --- | --- | --- | --- | --- | --- |
| Quantity | Cones | Milestones of 1 m | Hoops flat 35 cm | Hoops flat 60cm | Total items |
| 1 | 4 | 4 | 4 | 4 | 16 |
| 2 | 8 | 8 | 8 | 8 | 32 |
| 3 | 12 | 12 | 12 | 12 | 48 |
Etc...
> CONES MULTIFUNCTION
12 holes - Height 38 cm
Designed to fix our hoops dishes and our milestones, it is inteinteresting to note that they won't sink completely into the cones, thus offering the possibility of moving simultaneously other milestones in the side holes. This feature allows parallel use milestones shorter since the height that will reach the top of the milestone will be the size + the cone height is 140 cm. (Put on a glove fight in the milestone allows to obtain a target/marker height-conventional).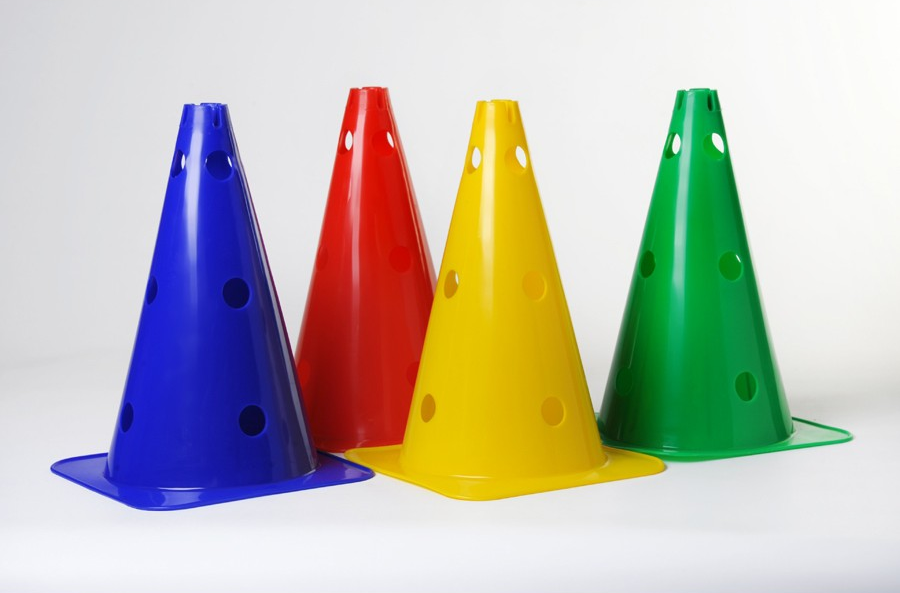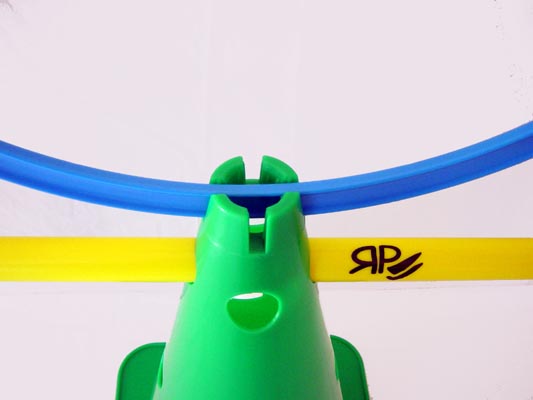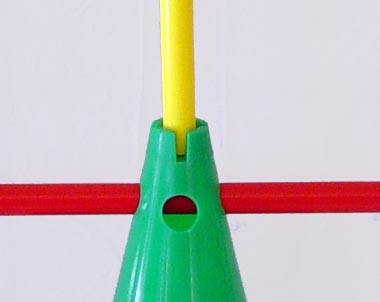 In this KIT all the cones are mainly offered in 4 colors mixed.
> MILESTONE OF 100 cm
Rigid (PVC) and end caps-round (caps), these milestones with a length of 1 meter once nested in the cones can be used to support targets or benchmarks, shares, or integrate a course motivity type "Hurdles" to cross (above or below).
Assorted colors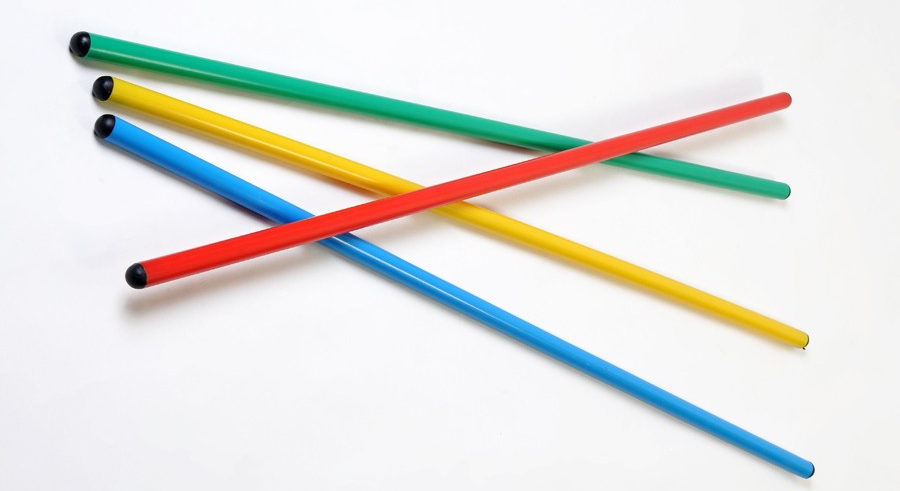 Ref : 793360X
> HOOPS DISHES (Diameter 35 cm and diameter 60 cm)
The rounded edges (secure), these hoops dishes of a small diameter (35 cm) are excellent teaching tools for the establishment of routes of travel that are suitable for children, or for course fast coordination among the greatest. Placed flat on the tatami (Route engine) or nested in the cones above (induction of technical movement / cue actions), they are both flexible to bend under the effect of weight and rigid not break.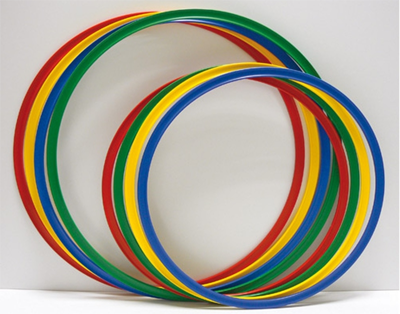 Assorted colors (Mix colors)

Ref : 77504X
Ref : 77500X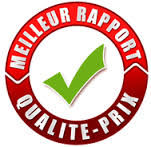 ---
INFORMATION DELIVERY
This product is shipped by carrier DPD France
The delivery time of the CARRIER (DPD France) do not exceed the 48/72 hours (Time found), once the order is shipped.
For other destinations (Europe) : delivery times depend on the distance. Usually 4 working days.
If you are absent at the time of delivery ?
In case of absence of your share at the time of the passage of the delivery, leave in your mailbox a transit advice note.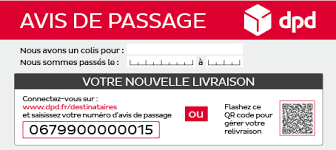 This notification is very flexible since it invites you to log on the website of the CARRIER ( www.dpd.fr to choose the delivery option that suits you. 4 possibilities are available to you :
Delivery to new address of initial delivery to the date of your choice (Does not deliver on Saturday),
Delivery to a new address and the date of your choice,
Delivery to a neighbour, caretaker or person of trust to the date of your choice,
Withdrawal of the parcels in the center of the yard DPD France the closest.
It is important to communicate us your phone number at the time of the creation of your customer account so that we can pass to the driver to warn you of his 1st (Monday to Friday) or simply agree with you to a new passage.
In case of need, please do not hesitate to contact us :
- 06 29 07 19 69 Monday to Friday from 9am to 18pm
- or by E-mail : contact@infokarate.fr