Lot of 12 hoops dishes
Lot of 12 hoops dishes to create learning paths, recreational, or techniques for children, teens and adults.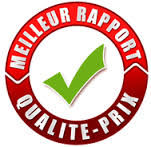 LOT OF 12 HOOPS DISHES
Create instructional accommodations, recreational, or guides techniques at will. The hoop flat is the must-have tool for any teacher of karate and martial arts. Depending on the size (Diameter 35cm / 50 cm / 60 cm), it optimizes the effects of the coordination, the precision, the amplitude of the gesture or moving.
Lay on the ground or mounted on a cone or a brick notches, or along a milestone (with fixing clips), the hoop flat and quickly becomes the central tool of warm-up and drills (guide sign of movement : techniques for feet or fists / development for games, opposition...). Widely used in DVD pedagogy karate children for sale in this shop, the proposed rates represent the best compromise quality/price among all of this that it is possible to find in the area. Great resistance.
DETAILS
Sold by pack of 12
Are available in 3 diameters : 35 cm / 50 cm / 60 cm
Colors pannachée : RED - BLUE - GREEN - YELLOW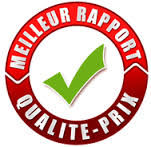 ---
INFORMATION DELIVERY
This product is shipped by carrier DPD France
The delivery time of the CARRIER (DPD France) do not exceed the 48/72 hours (Time found), once the order is shipped.
For other destinations (Europe) : delivery times depend on the distance. Usually 4 working days.
If you are absent at the time of delivery ?
In case of absence of your share at the time of the passage of the delivery, leave in your mailbox a transit advice note.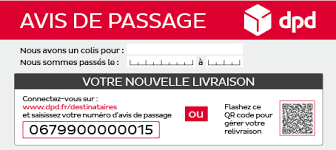 This notification is very flexible since it invites you to log on the website of the CARRIER ( www.dpd.fr to choose the delivery option that suits you. 4 possibilities are available to you :
Delivery to new address of initial delivery to the date of your choice (Does not deliver on Saturday),
Delivery to a new address and the date of your choice,
Delivery to a neighbour, caretaker or person of trust to the date of your choice,
Withdrawal of the parcels in the center of the yard DPD France the closest.
It is important to communicate us your phone number at the time of the creation of your customer account so that we can pass to the driver to warn you of his 1st (Monday to Friday) or simply agree with you to a new passage.
In case of need, please do not hesitate to contact us :
- 06 29 07 19 69 Monday to Friday from 9am to 18pm
- or by E-mail : contact@infokarate.fr