Circuit Dynamic N°2
55 elements can be combined between them for various educational : 12 saucers, 6 milestones of 100 cm, 6 cones multifonctons, 1 scale rate of 4 meters, 24 prints geometric, 6 mini hurdles réglagles.

The

CIRCUIT DYNAMIC N°2

is a set of 52 elements comprising :
12 saucers marking 15 cm high and 35 cm in diameter on the ground
6 milestones 1 meter long, 2.5 cm in diameter (milestones, standards)
6 cones multifunction slots (for insertion of hoops, dishes and milestones) 38 cm high, 12 holes (for milestones)
1 scale rate of 4 meters long.
24 footprints, geometric rubber, 4-color (4 plates round + 4 tiles (square) + 4 slabs triangles + 4 slabs angle + 4 slabs arrows + 4 slabs rectangles)
3 mini hurdles adjustable
| | | |
| --- | --- | --- |
| Milestones of 100 cm | Saucer marking | Cones multi-function |
| 6 | 12 | 6 |
| Hurdles adjustable | Scale of pace from 4m | Prints geometric |
| 6 | 1 | 24 |
> 12 saucers bounding + 6 cones multifunction (12 holes and notches for hoop courses) + 6 milestones of 100 cm :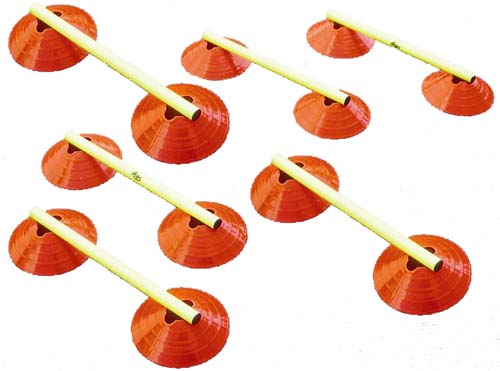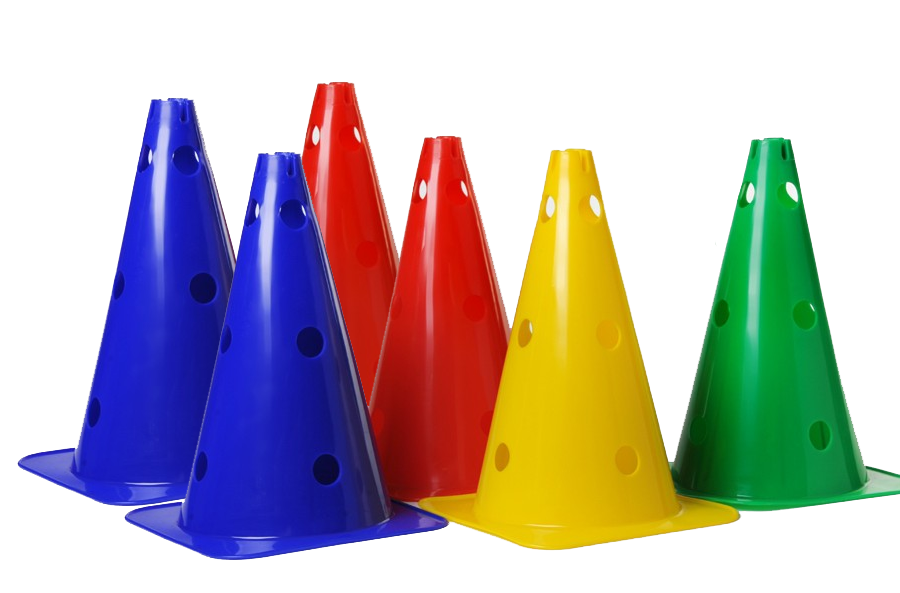 The educational interest that represents the association of these elements resides in the fact that they combine naturally with each other. Opening this kit in multiple variations and at a lower cost.
The stage can very well be used with the saucers delineation with cones and multi-function it in different ways.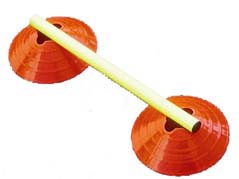 > Set of 6 hurdles with adjustable
Ideal to build sessions of traction, diversified, these fences adjustable on 3 heights (15 cm / 23 cm / 29 cm) allows us to provide different workouts depending on age and level of difficulty.
Practical and resistant, they are easily transportable and can be handled easily.
Their profile allows additional use on tatami mat or any other surface - A selection infokaraté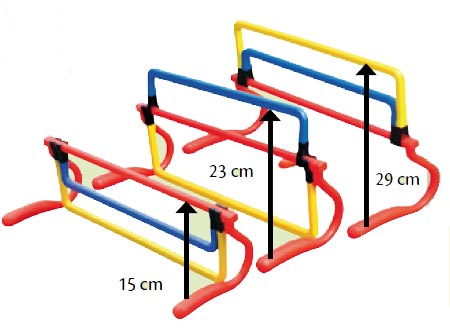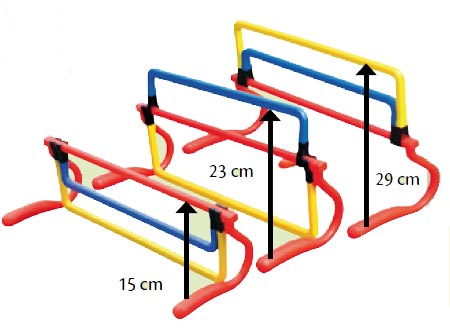 > Scale rate of 4 meters
Indispensable for work and then increase the speed and vélicité, the scale of pace is both simple to use and quick to implement. Issues relating to the use of a scale steady rhythm are twofold : The initiation and training to the coordination and speed of movement.
With children for example, you eliminate the risk of having to rebuild constantly your circuit when the latter is done only with hoops. Flat and non-rigid (Slats in PVC of 3 mm of thickness), it takes place just on the tatami. The scale of pattern is simply an excellent tool that is used either to enrich the educational environment of the course for children and beginners, or optimize strategies of physical preparation among competitors.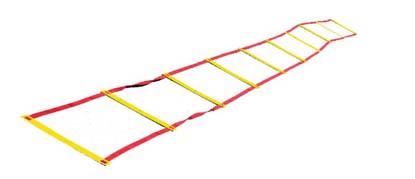 Pedagogically speaking, the nature of this tool will undoubtedly enhance the content of your course. Whether children, beginners, students confirmed or competitors, let your imagination run free and invent as much of the travel was more or less dynamic necessary for the development of physical skills to awaken or strengthen.
> Pack of 24 prints geometric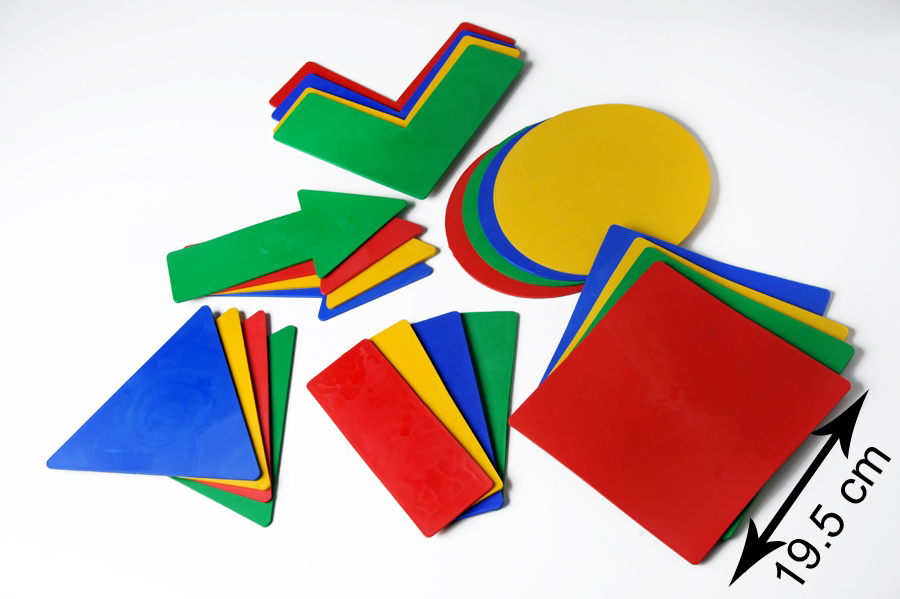 Practical and simple to use, this set gives the teacher the means to create landmarks on the ground to optimize its route, its games or workshops. A particularly useful tool to the teacher and concrêt for the student.
Rubber very resistant with a thickness of 2 mm, these prints are quite suitable for elastic floors such as a tatami mat to the soil rigid (wooden floors)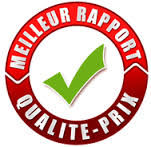 ---
INFORMATION DELIVERY
This product is shipped by carrier DPD France
The delivery time of the CARRIER (DPD France) do not exceed the 48/72 hours (Time found), once the order is shipped.
For other destinations (Europe) : delivery times depend on the distance. Usually 4 working days.
If you are absent at the time of delivery ?
In case of absence of your share at the time of the passage of the delivery, leave in your mailbox a transit advice note.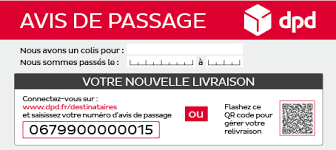 This notification is very flexible since it invites you to log on the website of the CARRIER ( www.dpd.fr to choose the delivery option that suits you. 4 possibilities are available to you :
Delivery to new address of initial delivery to the date of your choice (Does not deliver on Saturday),
Delivery to a new address and the date of your choice,
Delivery to a neighbour, caretaker or person of trust to the date of your choice,
Withdrawal of the parcels in the center of the yard DPD France the closest.
It is important to communicate us your phone number at the time of the creation of your customer account so that we can pass to the driver to warn you of his 1st (Monday to Friday) or simply agree with you to a new passage.
In case of need, please do not hesitate to contact us :
- 06 29 07 19 69 Monday to Friday from 9am to 18pm
- or by E-mail : contact@infokarate.fr