Kit obstacles
10 elements for a variety optimal situations, driving and teaching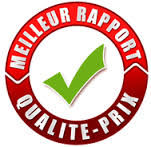 The Kit obstacles contains:
1 base rubber flat 1kg
3 milestones in PVC of 50 cm
4 securing clips (2 clips milestone/milestone and 2 clamps multi-set hoops, dishes and/or round to the milestones)
2 hoops dishes of 50 cm of diameter
The KIT BARRIERS is formed at its base a rubber foot, which is shaped flat and rounded do not injure the students barefoot. With a mass of 1 kg, the base plate provides excellent stability to the whole.
The 2 milestones horizontal are set at the milestone vertical by 2 clamps milestone/milestone specially designed to ensure that the whole remains in place (These 2 clamps are equipped with a rotary axis with a screw that you can tighten it - thus, It is possible to tilt the 2 milestones initially horizontal point to the top or to the bottom).
The height and the free adjustment of the angle between the 2 milestones horizontal will allow for many situations in driving but also teaching :
Situations motor : Even though this kit is already in itself an obstacle course to train the motor skills of children, it is also perfectly compatible with other existing course. As shown in the photo below, it can accommodate 2 hoops flat (or round) with 2 clamps multi-function additional information that shipped with this kit. - Once again, the securing hoops dishes sold with this kit (compatible with hoops round) allow for a tilt-free hoops.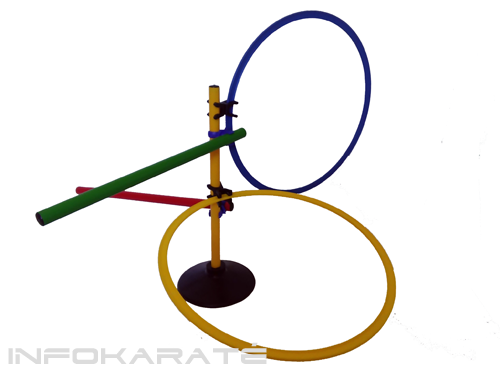 In the end, this kit, with its modularity (change of directions, angles and heights of steps and hoops) represents an excellent tool for awakening engine and initiation to the 1st techniques such as kicking, for example, but also learns from travel simple and then combined with kicks or punches.
In sum, the all-in-one, useful for a tariff to be particularly effective.