Belt of resistance full
Lightweight and powerful, This equipment is compatible with all combat sports to improve physical performance in combat and Kata.

The central element of this equipment is a broad belt adjusting by velcro, and from which will be connected to the 4 elastic resistance to the movements in order to specialize the action of the muscles in the movement for more plyometrics and speed and in techniques of punching and blocking for more power and precision.
This material is compatible with all combat sports and is related closely enough to the belt of gravity in regards to the leg work.
In addition, this equipment can be configured in various ways.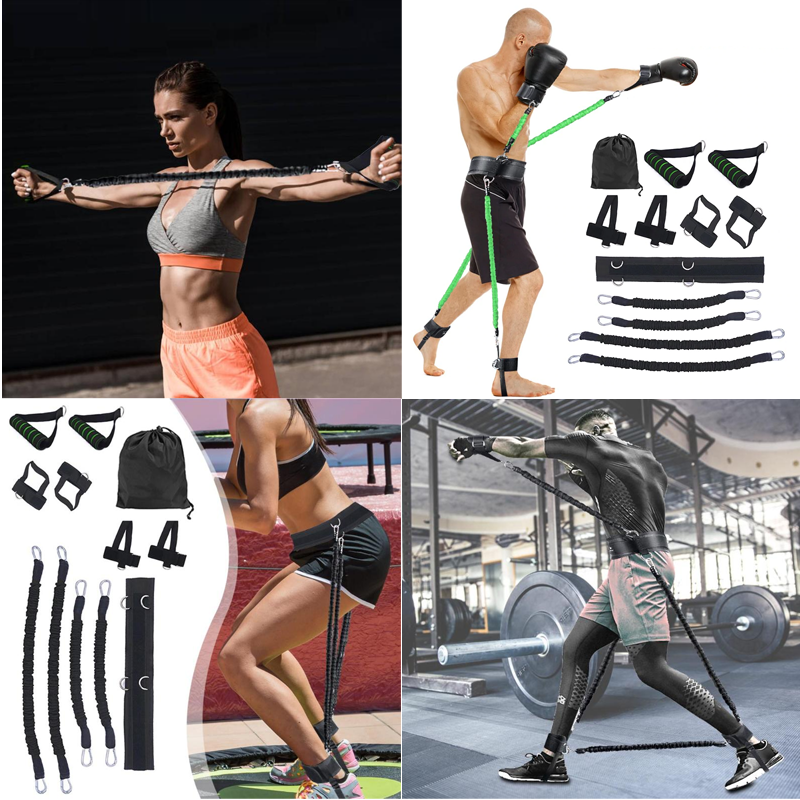 Light weight and powerful: flexible Materials, latex and rubber, comfortable, and safe.
Features:
Waist belt, foot ring, ring of the glove can be adjusted to your size.
The length of the resistance band connecting the legs is 40 cm and the length of the resistance band connecting the hands is 25 cm.

Specifications:
Material: Latex
Color: According to stock
Comes with its storage pouch
Weight: 695g